Pam Veader
Board of Directors: Treasurer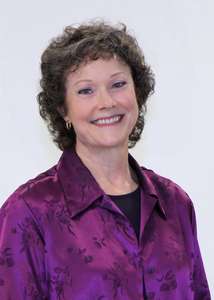 Pam is the treasurer of WBCT and was on the founding Board of Directors for WBCT. She was the President for two years before becoming the treasurer. She can often be found in the sound booth running sound and lights for productions at the theater, working at the ticket counter, building sets, designing programs and working in many other behind the scenes activities.

She has two sons and four grandchildren. Pam was a State Farm Insurance Agent for over 30 years and retired at the end of 2017. She spends many hours a week working at the local Barrow Benevolence Ministry Clothes Closet & Thrift Shop as a volunteer.
Pam was selected as the 2011 Barrow County Business Woman of the Year by the Barrow County Chamber of Commerce for her work throughout the City and the county.