Helen Person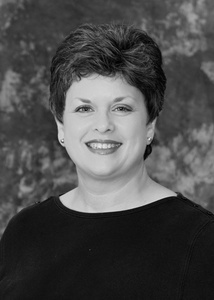 Helen Person is a native of Winder, born and raised. After a 21 year exile in Gwinnett County, she returned in 2006 and threw herself into the community she has always considered "home". A performer by default, Helen is making a second run with community theater in Winder having played the part of "Veda" in the 2011 production of Dearly Departed and "Mrs. Banks" in Father of the Bride, Summer 2011. Previously, Helen played "Baroness Von Schraeder" in The Sound of Music (Summer 1981), "Frances" in No Sex, Please, We're British (Fall 1981) and "Eliza Doolittle" in the Summer 1982 production of My Fair Lady for The Critic's Choice Theatre Company.
Professionally, Helen is a consultant with her own firm Preservation Resources South in the field of historic preservation and downtown development. A member of Winder First United Methodist Church, Helen serves with several committees and ministries. She is a founding member of and serves on the Board of Directors for both Partnership Winder, Inc. and Barrow Preservation Society, Inc. She is a member, officer and committee member of several local, regional and national organizations.
Helen and her husband Darrell, also a W-BCT player, have three children and three grandsons between them. They are resident staff and doorkeepers for the five felines that allow them to share their home. Helen is delighted to be back on the stage, ham that she is, and dedicates her performances to her parents who provided models for every part she has played.